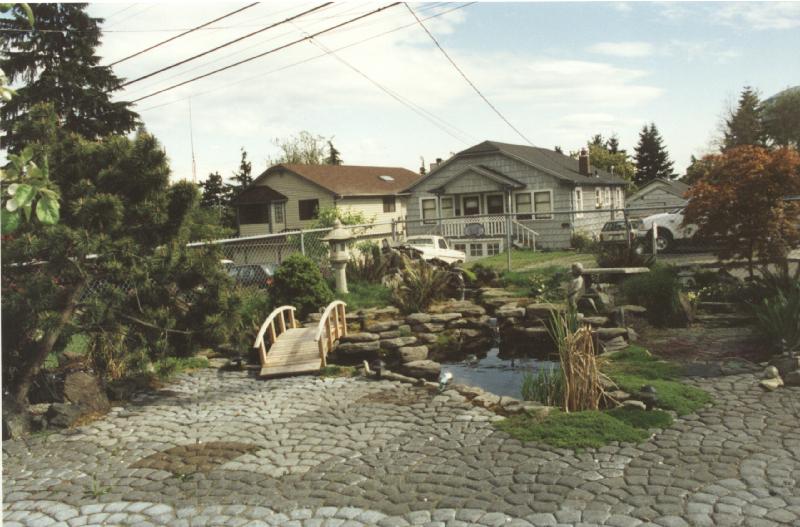 The garden is "art"
but the intent is to show the pavers.
I modified a European design,
plotted a full size outline,
and cut the master out of wood blocks.
From this I made a mold
I poured and smoothed
and Philip poured and smoothed
we had the large patio area
of the garden in front of the home
we once owned in Mapleleaf.